Audi Care is much more than great value and convenience.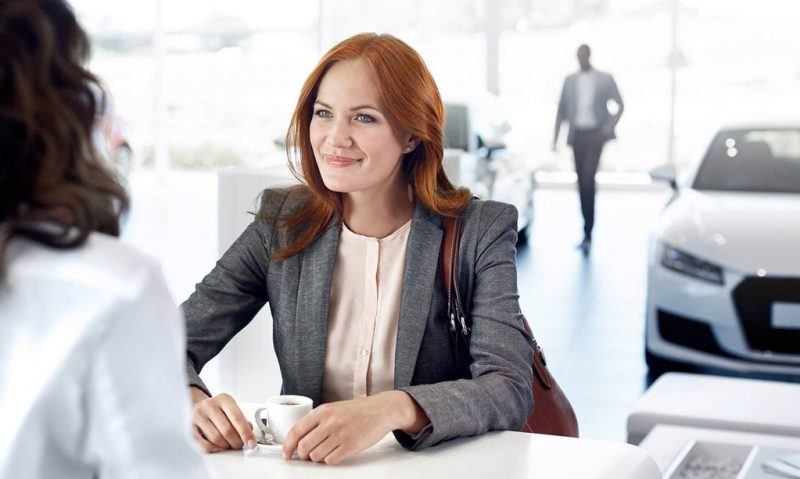 The Audi Care Advantage
Bring extra value and added convenience to your scheduled vehicle maintenance with Audi Care. By purchasing Audi Care you can save over $2,000 on standard servicing at Audi Richmond.
Want to learn more?
New Vehicles
Audi Care covers manufacturer-required regularly scheduled maintenance services at 30,000, 45,000, 60,000 and 75,000 kilometres, or ONE year from the last service, whichever comes first, as stated in the Audi Maintenance Manual. These services must be completed within FIVE years of the original vehicle in-service date. Audi Care for new vehicles does not have to be purchased right away. However, the best time to do so is at the time of vehicle sale. Audi Care can be rolled into your payment.
Certified Pre-Owned Vehicles
The Audi Care scheduled maintenance plan is also available when you purchase a Certified Pre-Owned Audi from Audi Richmond. Audi Care for Certified Pre-Owned Vehicles covers manufacturer-required regularly scheduled maintenance services at the next 3 required intervals, or up to SEVEN years from the original in-service date, whichever comes first. This plan must be purchased at time of vehicle sale.
Audi Care Scheduled Maintenance Intervals
Over the life of Audi Care, the services below are covered under recommended scheduled maintenance intervals. Each maintenance interval includes change of Engine Oil & Filter, Brake System check, Wiper Blades Condition Check, fluid top-up of Wiper/Washer/Headlight Washer and fresh fill of AdBlue Fluid for TDI models. Replacement of Spark Plugs and Cleaning of Air Cleaner Housing and Filter replacements occurs at Audi Recommended Intervals, specific to your vehicle's model (not shown below)*.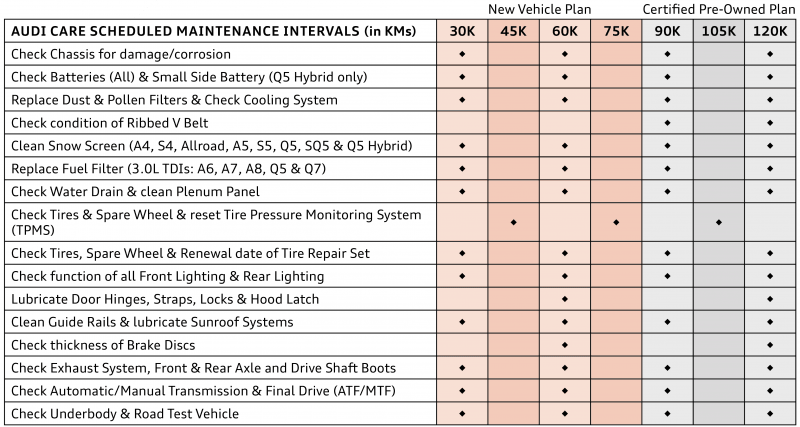 All scheduled maintenances must be completed by an authorized Audi dealer. Audi Care cannot be cancelled and is non-refundable. Audi Care is non-transferable and coverage may not be transferred to another new or pre-owned vehicle. Items subject to normal wear are not included. See your Audi Richmond Advisor for details.